BOOKS FOR PARENTS AND PROFESSIONALS
Vision & Learning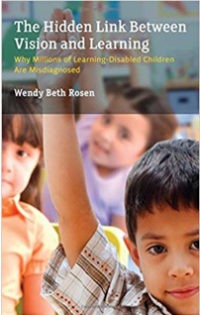 The Hidden Link Between Vision and Learning: Why Millions of Learning-Disabled Children Are Misdiagnosed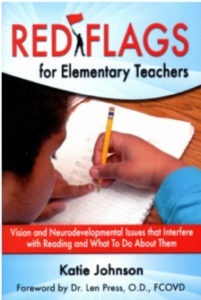 Red Flags for Elementary Teachers: Vision and Neurodevelopmental issues that interfere with Reading and What To Do About Them
Katie Johnson
(Foreword by Dr. Press)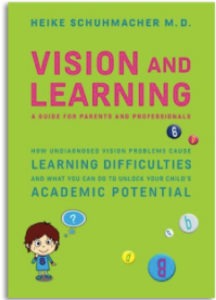 Heike Schumacher, M.D.
(Forward by Dr. Press)
Vision & Sensory Processing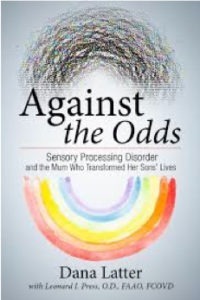 Against the Odds: Sensory Processing Disorder and the Mum Who Transformed Her Sons' Lives
Dana Latter with Leonard J. Press, O.D., FAAO, FCOVD
Eye Power
Ann Hoopes & Stanley Appelbaum, O.D., FCOVD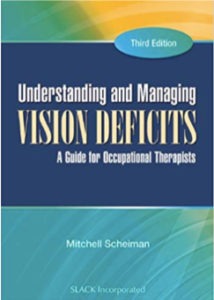 Understanding and Managing Vision Deficits: A Guide for Occupational Therapists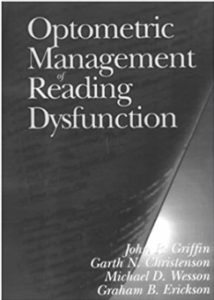 Optometric Management of Reading Dysfunction
Griffin, Christenson, Wesson and Erickson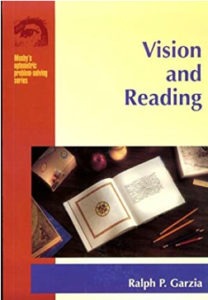 Vision and Reading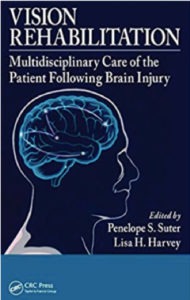 Vision Rehabilitation: Multidsciplinary Care of the Patient Following Brain Injury
Penelope Suter, O.D. and Lisa Harvey, O.D.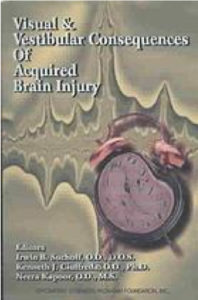 Visual & Vestibular Consequences of Acquired Brain Injury
Irwin Suchoff, O.D., Kenneth Ciuffreda, O.D., Ph.D., and Neera Kapoor, O.D.,, M.S.
Vision & Developmental Disabilities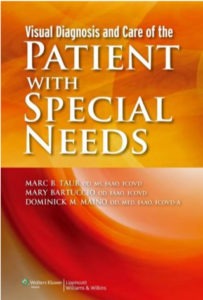 Visual Diagnosis and Care of thePatient With Special Needs
Taub, Bartuccio, and Maino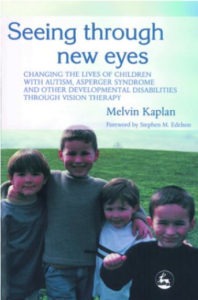 Seeing Through New Eyes: Changing the Lives of Children with Autism, Asperger Syndrome, and Other Developmental Disabilities Through Vision Therapy
Vision Therapy Activities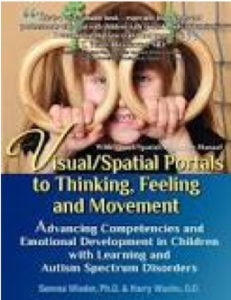 Serena Wieder is the co-developer of Floortime therapy. Together with the developmental optometrist Harry Wachs she put together a book that includes a 200 page manual on vision therapy procedures that address visual-spatial need.
Serena Wieder and Harry Wachs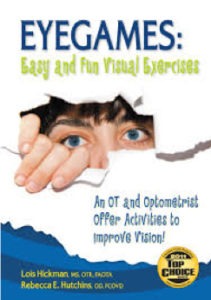 Eyegames: Easy and Fun Visual Exercises, is a slim paperback that provides the theory and procedures for 30 exercises designed by an occupational therapist, Lois Hickman and a developmental optometrist, Rebecca Hutchins.
Lois Hickman and Rebecca Hutchins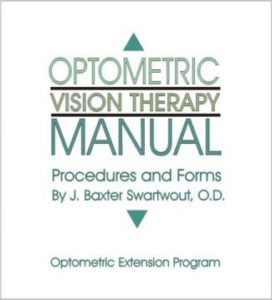 An extensive manual of optometric vision therapy procedures and forms designed by Dr. Baxter Swartwout.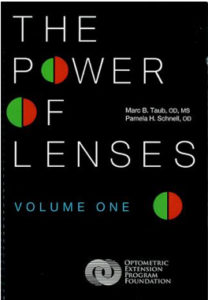 The Power of Lenses. Volume One
Marc Taub, O.D., MS and Pamela Schnell, O.D.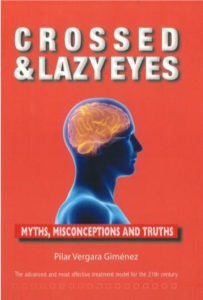 Crossed & Lazy Eyes (Strabismus & Amblyopia)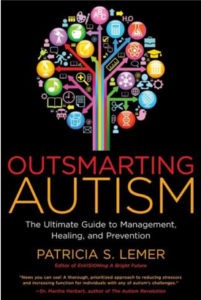 Outsmarting Autism: The Ultimate Guide to Management, Healing and Prevention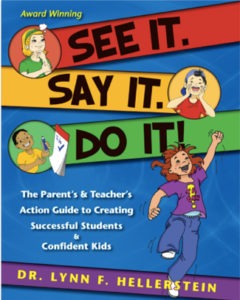 See It. Say It. Do It! The Parent's & Teacher's Actiion Guide to Creating Successful Students & Confident Kids
Dr. Lynn F. Hellerstein
(Foreword by Dr. Press)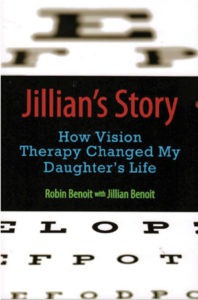 Jillian's Story: How Vision Therapy Changed My Daughter's Life
Robin Benoit with Jillian Benoit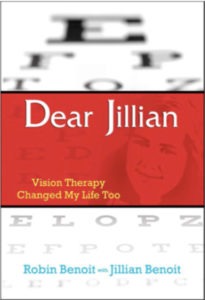 Dear Jillian: Vision Therapy Changed My Life Too
Robin Benoit with Jillian Benoit
What and How Does This Child See?
Lea Hyvärinen, M.D., Ph.D., and Namita Jacob, Ph.D.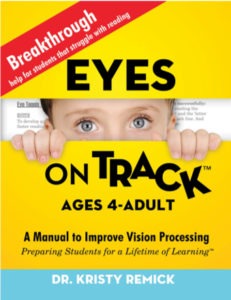 Eyes on Track: A Manual to Improve Vision Processing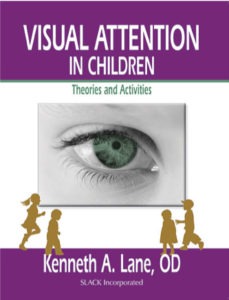 Visual Attention in Children: Theories and Activities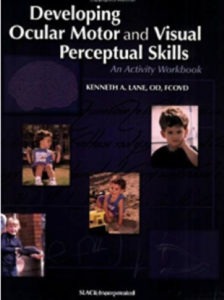 Developing Ocular Motor and Visual Perceptual Skills: An Activity Workbook
Kenneth A. Lane, O.D., FCOVD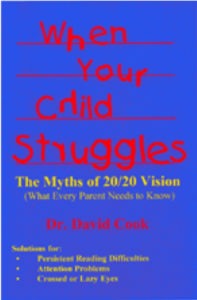 When Your Child Struggles: The Myths of 20/20 Vision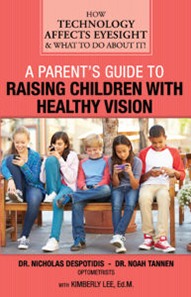 A Parent's Guide To Raising Children With Healthy Vision
Dr. Nicholas Despotidis and Dr. Noah Tannen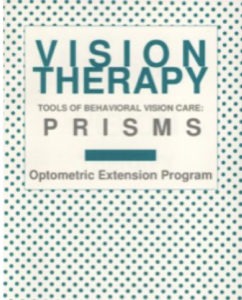 Optometric Extension Program. Tools of Behavioral Vision Care: Prisms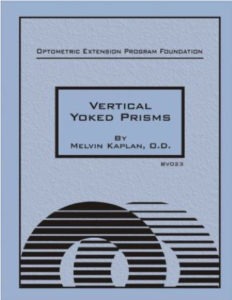 Vertical Yoked Prisms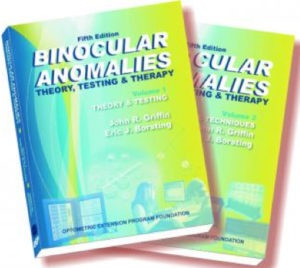 Binocular Anomalies: Theory, Testing & Therapy. 5th ed.
Dr. John R. Griffin and Dr Eric J. Borsting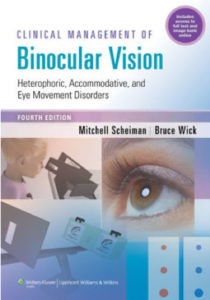 Clinical Management of Binocular Vision: Heterophoric, Accommodative, and Eye Movement Disorders
Dr. Mitchell Scheiman and Dr. Bruce Wick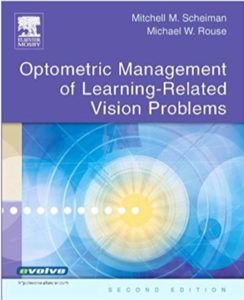 Optometric Management of Learning-Related Vision Problems. 2nd ed.
Dr. Mitchell M. Scheiman and Dr. Michael W. Rouse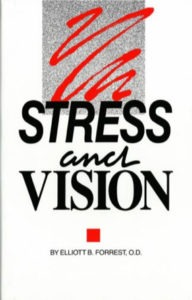 Stress and Vision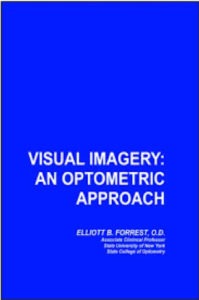 Visual Imagery: An Optometric Approach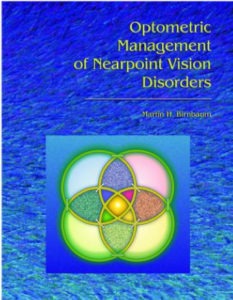 Stress and Vision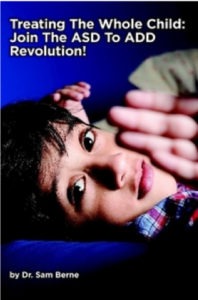 Treating the Whole Child: Join the ASD to ADD Revolution!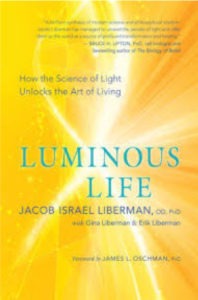 Luminous Life: How the Science of Light Unlocks the Art of Living
Jacob Israel Liberman, OD, PhD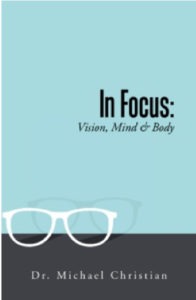 In Focus: Vision, Mind & Body
A Gifted Student/Athlete Benefits from Vision Therapy
Vision and Attention Deficit Disorder
Dr. Press on Ch. 12 New Jersey
ADHD/ADD and Vision Processing
Curing Learning-Related Vision Problems
Dr. Vicky Vandervort TED Talk
The Hidden Link Between Vision and Learning with author Wendy Rosen
The Impact of Concussion on Vision
Amblyopia: Advanced Treatment for Lazy Eye
A Parent on the Need for Physicians to do More About Amblyopia Therapy
Looking Inward: Treatment for Convergence Insufficiency
Educational Specialist on Need for Pediatricians & Educators to be More Aware of Visual Abilities Beyond Eyesight
Scientists, Educators, Doctors and Parents on Learning Related Vision Problems
Vision and Learning
COVD Public Service Announcement
Autism and Vision
COVD Public Service Announcement
Visual Perceptual Deficits in Autism
Sports Performance and Vision
COVD Public Service Announcement
Vision and Concussion/Brain Injury
COVD Public Service Announcement
An Introduction to Vision Therapy